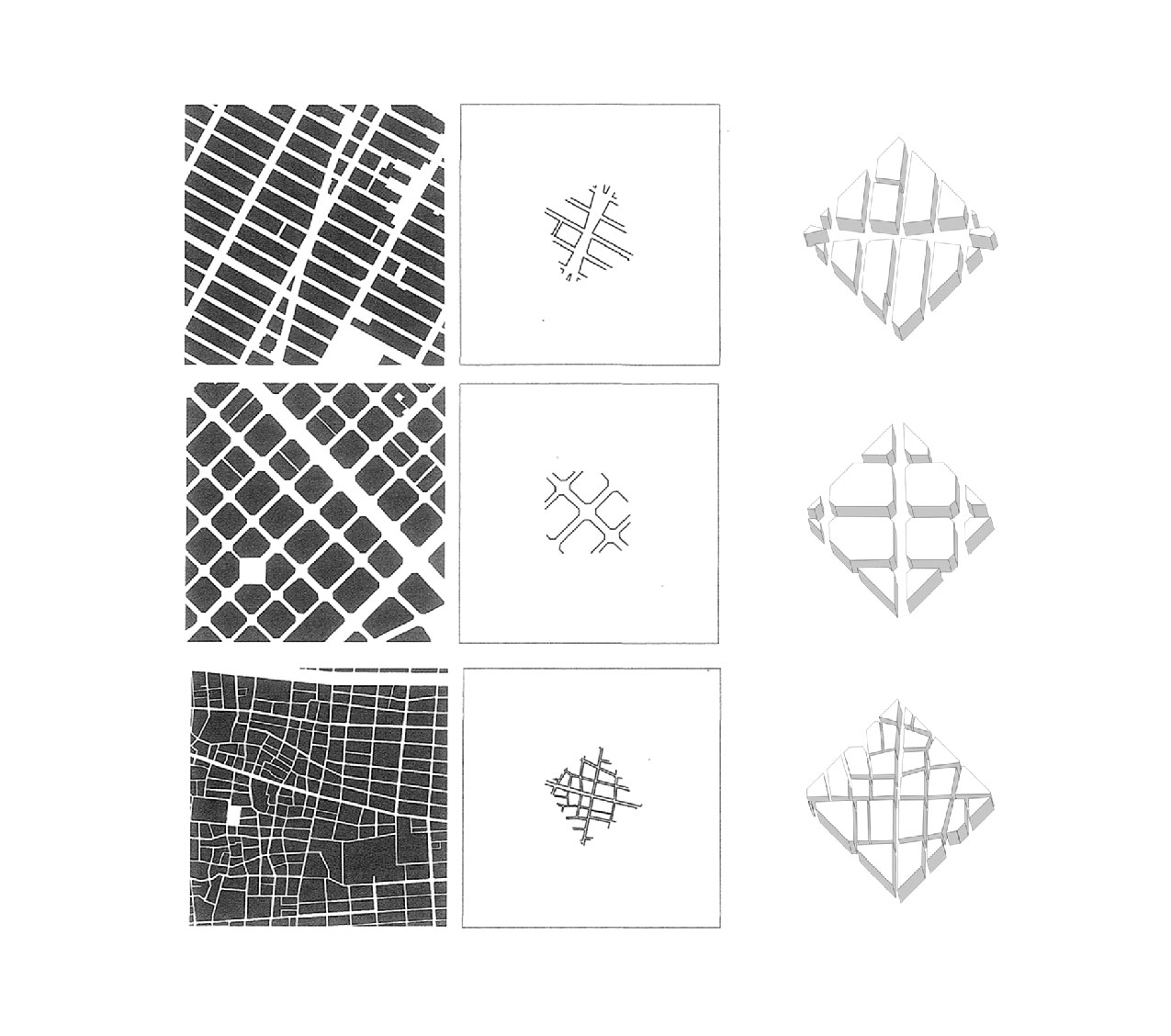 Urban Life @ Interface


Undergraduate Thesis at Tsinghua University
Thesis Excellence Award
1st Place in Tianhua Joint Thesis Studio
Site: Chongqing China
Date of Project: Jul. 2018

Interface catchment is a urban design concept which represents the total length of public and private interface that can be reached within the pedestrian catchment, a zone of walkable access from any given location, which can also be comprehended as the superposition of the boundary of public and private space.

A larger interface catchment value comes from a higher permeability of the city. Typically, when a city has a great number of public architectural indoor space, the permeabitlity will have a considerable improvement because the circulation of people is no longer restricted to urban traffic space - it is possible, and more enjoyable, to walk through the city with abundant choices of paths. In this case, the frequent encounter with different places and people brings unpredicted occasions to the city, and will possibly transform into vitality.

As a result, apart from estimating the efficiency of urban network, interface catchment could also be envisioned as an effective measure of urban liveliness, as urban activities tend to take place in the public/private interface. Larger interface encourages more population to engage in urban activities.

The accessibility of urban public space decisively depends on the local topographic context. In plain cities, the entrances of buildings are directly connected to urban road system, which offers people easy access to indoor public space. However, in mountainous cities where height difference universially exists between urban traffic and ground level of buildings, people often feel hindered when trying to enter the building. Consequently, the architectural space and urban space are geographically proximate, yet physcially isolated.

This project aims to explore a new typology of traffic system through the scope of urban interface under the context of mountainous city Chongqing, to improve the accessibility and permeability of mountainous cities, and ultimately improve the urban vitality.